Bayroca offer the most up-to-date shower glass doors for the North American hospitality projects by tempered glass, and all our glass is certified by SGCC (SAFETY GLAZING CERTIFICATION COUNCIL) in the USA.
From classical framed types by aluminum or stainless steel to modern frameless bypass shower doors and sliding shower doors, whatever you want bypass style, pivot or swing ones, Bayroca is your reliable resource of whole shower systems including shower walls and bases.
As one of the professional shower glass door manufacturers, Bayroca fabricate Custom Glass Doors for your bathroom shower area and Glass Screens for Bathtubs. Per your projects, we desigh with CAD drawings, make mock up to test, and then for bulk order to ensure all fit based on the designs and dimensions.
Belows are some but NOT limited styles for your reference.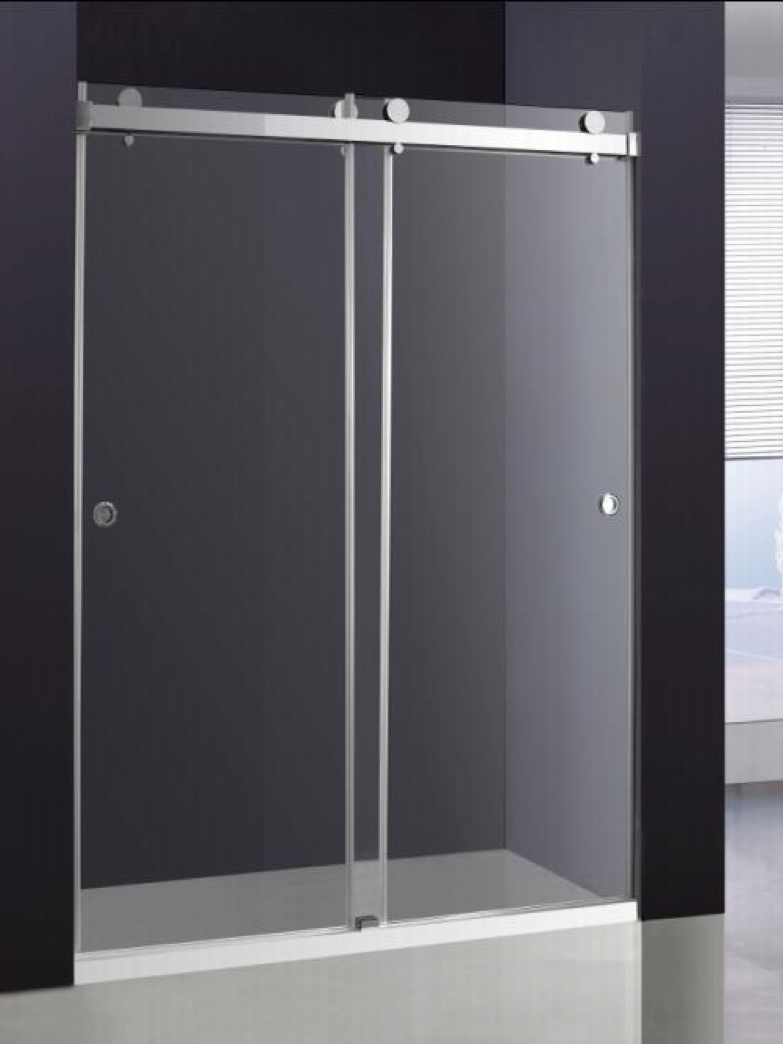 Frameless 2 Sliding barn door : BR-SGF-S722
Tempered & Clear Safety Glass
Custom Dimensions (standard 60" W x75" H)
8mm(5/16") thickness standard
2 sliding opening & frameless
Aluminum wall channels, stainless steel hardware standard
Polished or Brushed trim
Framed 2 Sliding door : BR-SGB-S722
Tempered & Clear Safety Glass
Custom Dimensions (standard 60" W x75" H)
8mm(5/16") thickness standard
2 sliding opening
Aluminum or Stainless Steel framed
Aluminum wall channels, stainless steel hardware standard
Polished or Brushed trim