Bayroca offer the classic and contemporary designs for the shower walls and panels (or called shower surrounds), the materials can be cultured marble and solid surface based on different projects.
Cultured marble is the most popular and ideal material for hospitality/hotel shower walls and surrounds. Bayroca provide Custom Cultured Marble Shower Walls and Shower Surrounds for standard bathrooms, and also Bathtub Walls and Bathtub Surrounds. 
As a professional manufacturer of Hotel Shower & Bathtub Walls and Surrounds in China, we fabricate Custom designs and surfaces for your hospitality and commercial projects! Belows are some references: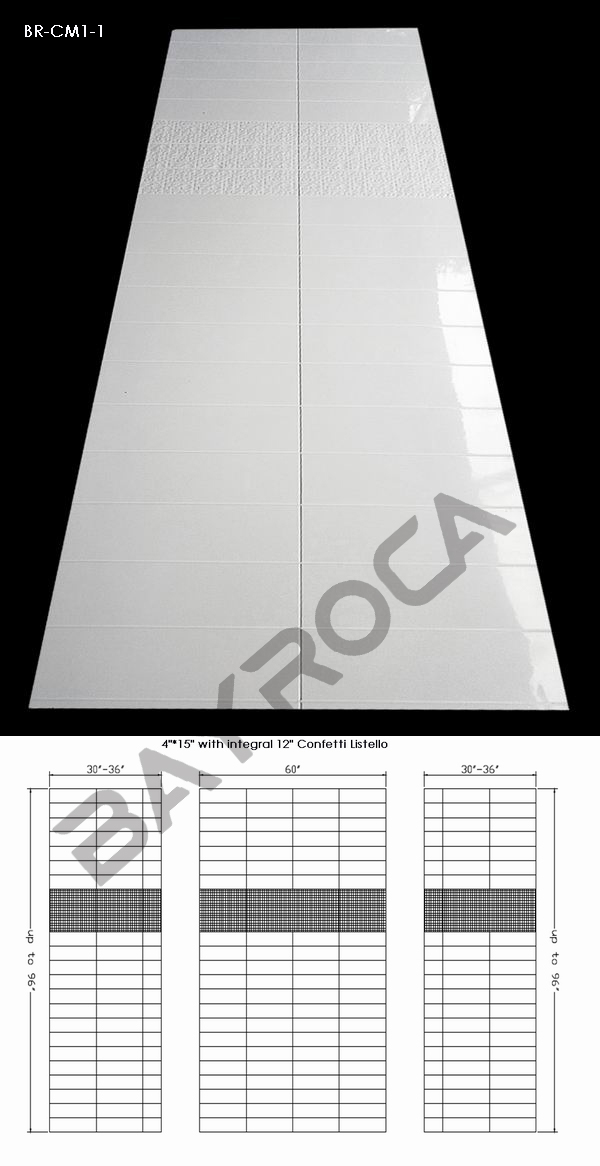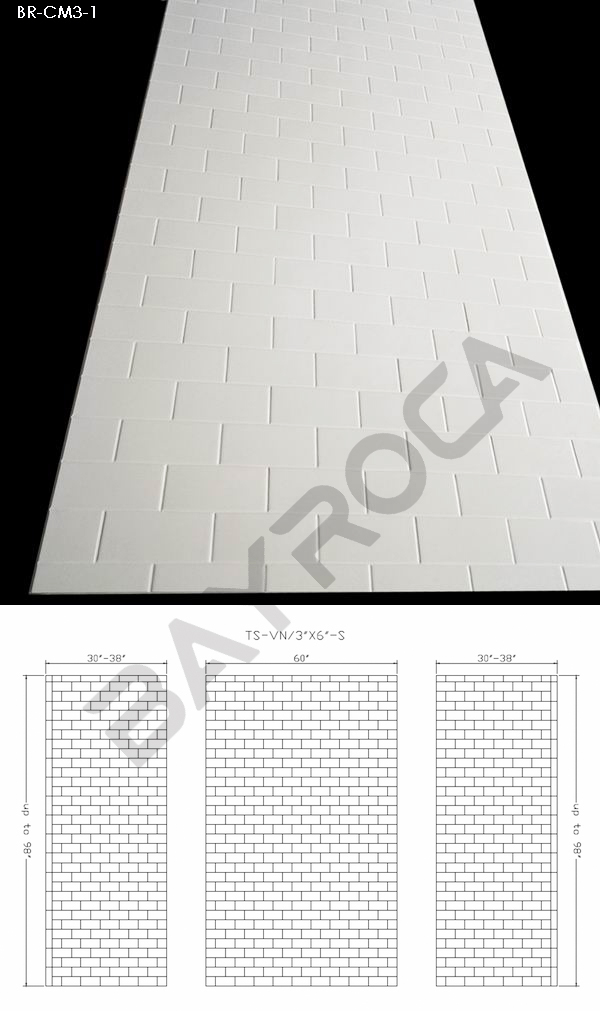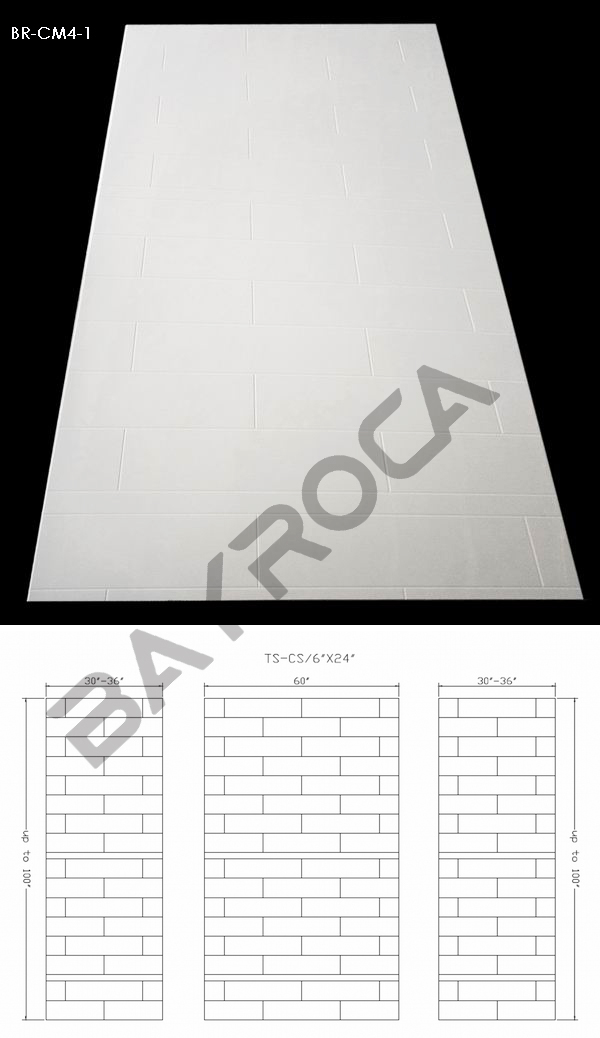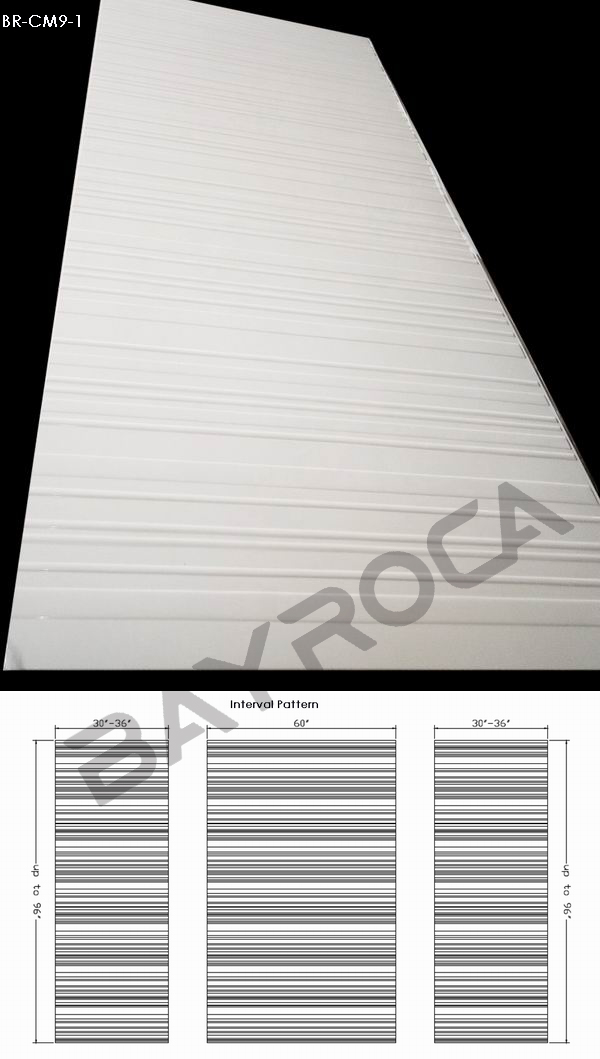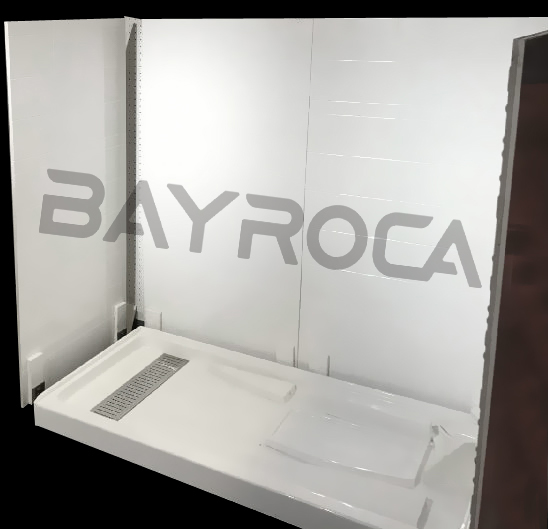 Markets are constantly changing – Bayroca keeps the constant R&D to satisfy the markets' wide requirements with most up-to-date designs and styles on shower walls and surrounds.
Bayroca also offer the shower bases and pans, soap dishes and accessories. We also apply the cultured marble and solid surface for vanity tops with integral sinks.